About
djSPUD is a Belgian DJ born (1974) and living in the Netherlands. His career spans a period of more than 20 years seeing him both perform at many dance parties throughout the Benelux, concerts & festivals and contributing to & hosting his own radio shows. djSPUD gigs are famous for their balance between loud upbeat dancemusic and emotional pop/indierock songs all with a common melancholic theme. A style djSPUD likes to call indietronic, but in essence is a mix of new wave, post punk, synth pop, EBM, industrial, goth rock and other, mostly electronic genres. Be prepared for a night full of musical variation filling the dancefloor and creating a fantastic atmosphere.
In the beginning…
1985 - 1990
It all started back in 1985 when Depeche Mode released their Shake The Disease single. Since then djSPUD was hooked on these Basildon guys and got involved in more electronic music. He soon discovered EBM, and bands such as Front 242, Front Line Assembly, Nitzer Ebb, Skinny Puppy and Klinik. He was getting more and more involved in this style of music and learned about a lot more brilliant bands. At the end of the 80's many new (German) electro labels such as Machinery, Zoth Ommog, Off Beat and the Swedish Energy were starting up. At that time he also started going out and went to see concerts by these artists. One of the first was X Marks The Pedwalk in Paradiso, Amsterdam. His all time high is the performance by (the remains of) Skinny Puppy in Dresden at the Doomsday Festival in August 2000 and of course Depeche Mode in Ahoy, Rotterdam in 1990.
KAGAN and Radio Scorpio…
1990 - 2000
In the beginning of the 1990s djSPUD decided to get more actively involved in the music scene he was so fanatically following. In 1992 he continued his education at the University of Leuven in Belgium. There he joined a few people who were doing a wave gothic electro industrial radioshow, called KAGAN, on the local, but famous Belgian cult radio station Radio Scorpio. 1993 was his DJ debut on KAGAN. He continued DJing at the KAGAN radioshow until his graduation in 1998. The KAGAN people turned into a group of close friends. In collabortaion with Die Letzte Kerze, KAGAN also organized wave gothic electro industrial dance parties in Leuven, which turned into very successful nights pretty quickly. The KAGAN radioshow continued long after his graduation until 2012 and hence has existed for 20 years! Playlists of shows can be found at the KAGAN website.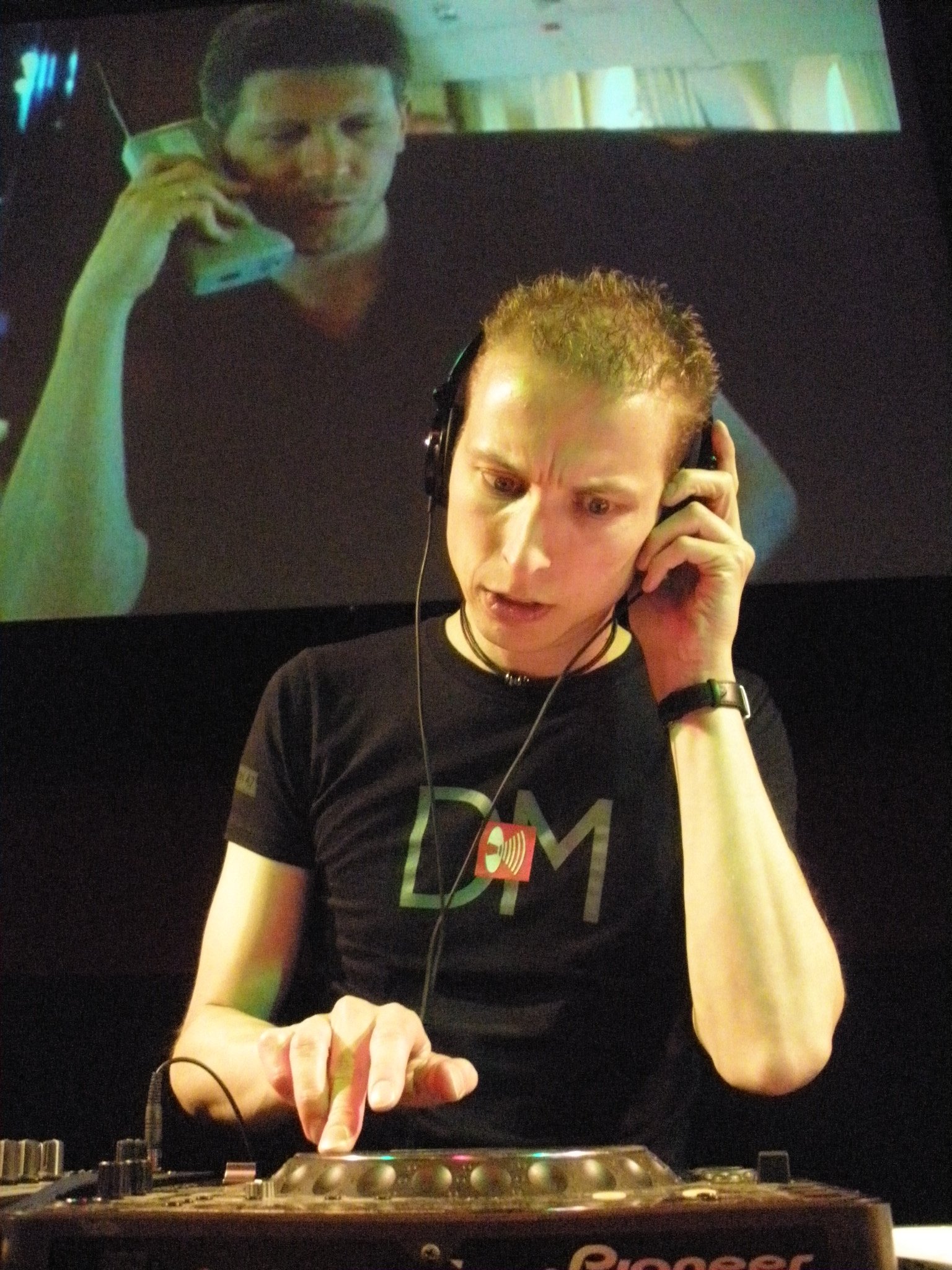 A DJ on the rise…
2000 - 2008
After his graduation in 1998 he returned to the Netherlands. He stopped DJing at the KAGAN radioshow. Under the name of djSPUD he started to DJ at wave gothic electro industrial parties throughout the Benelux. It started with his first gig at Blitz in the Paard in The Hague, just before the turn of the millennium. After that his DJ schedule got busier and busier as the new century progressed. Until 2010 djSPUD was the resident DJ of the monthly The Downward Spiral electro - gothic - industrial - alternative dance party in the Baroeg, Rotterdam. He also appeared as a very regular Guest DJ at CYBERIA a dark underground dancenight in the Tivoli De Helling, Utrecht and the affiliated Summer Darkness festival. Throughout the years djSPUD became famous for his typical danceable mix of loud upbeat dancemusic and melancholic pop/indierock songs.
Kink FM…
2008 - 2011
Right from its start in 1995, the Dutch radio station Kink FM was special. It wasn't just the only Dutch alternative radiostation, it was the only station (after Luc Janssen left VPRO) that covered industrial, ebm, gothic and other experimental and avant garde genres in the show X-Rated. X-Rated originally started by the soul of Kink FM late Arjen Grolleman. Bob Rusche now continues X-Rated on the Concert Zender. djSPUD quickly became befriended with Arjen and visited the Kink FM studios on a regular basis. When by the end of 2007 the gothic show She's In Parties ended, Arjen asked djSPUD to take over and start his own show. So starting from February 2008 djSPUD hosted DEFCON 1, a weekly gothic, EBM, industrial, synth pop radioshow. Unfortunately Kink FM was haunted by a series of tragic events. On January 20th 2011 Arjen died unexpectedly and is still missed enormously by everyone. Early 2011 V-Ventures decided to not bid for an FM ether frequency and finally in the Summer of 2011 that same V-Ventures decided to pull the plug for Kink FM. The final ever broadcasting day, September 30th 2011, was an emotional rollercoaster. Fortunately after several years Kink FM was reborn as KINK via internet and DAB+ on February 1st 2019 with new station manager Michiel Veenstra. So far there is no show nor podcast on the new KINK dedicated to the darker melancholic music genres. But one never knows… Check out the playlists of all Kink FM DEFCON 1 shows.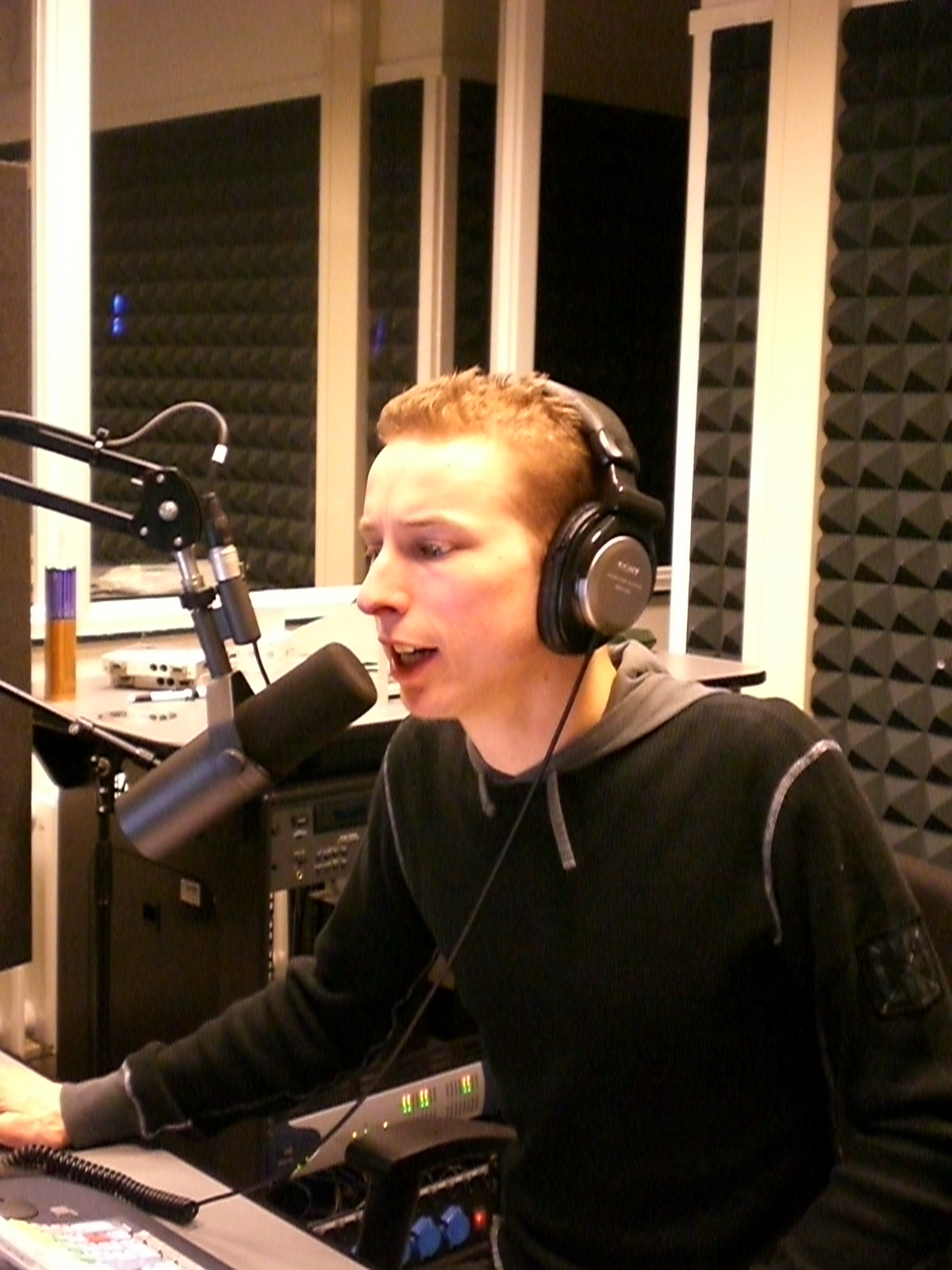 DJing on the backburner…
2011 & onwards
After more than 15 years djSPUD eased off DJing a bit. Most important reason was the decline of gothic music and related genres and the amount of parties organised. Next to that djSPUD felt less and less inspired by the music that got released under the gothic label due to the lack of innovation. Never the less he continues to DJ on typically nostalgia inspired Greatest Hits and Reunion parties.